Pest Control & Cleaning Services
Pest Control & Cleaning Services in UAE.
Pestokill is a leading Pest Control & Cleaning Services Provider company in the UAE.

We offer our services in Sharjah, Ajman & Umm Al Quwain.

Pestokill specializes in residential pest control as well as commercial pest control services.

Combining pest control services with our state-of-the-art cleaning services, we have been able to deliver a long-term result-oriented services, always meeting our client expectations and keep them satisfied.
Sanitization, Disinfection & Cleaning Services in UAE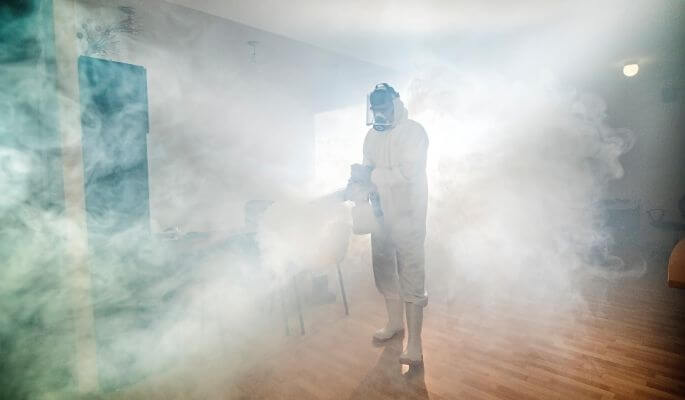 Sanitization, disinfection & cleaning helps in killing the germs and thereby protect ourselves and surrounding environment from harmful germs.

Sanitization is the process of cleaning by killing or removing germs from objects. It helps to lower the number of germs to a safe level. It helps to protect our health by regulating the transmission of disease.

Disinfection is the process of killing germs and infectious organisms on the surface. The chemical agents in the disinfectant prevents spread of harmful bacteria and viruses.


Pestokill is a leading home sanitization and disinfection service provider in Ajman, and Sharjah and all over UAE. Read more about our sanitization and disinfection services.


Get Rid of Pests in 24 Hours!