Pest Control & Cleaning Services in Sharjah
Pestokill in Sharjah is a dedicated pest control company with a team of professionals. We have been dealing with pest control and cleaning for over 2 decades and ensure that our customers are happy with our services.
Our pest control services in Sharjah are eco-friendly and healthy. We offer our clients a wide range of services, from commercial pest control to residential pest control. Our trained professionals use the latest technology that helps us deliver standard and quality results within a given time frame. With extensive experience in this industry, we offer effective and affordable solutions for our clients. We are the best at what we do, and that's our promise!


What Makes Us the Best Pest Control & Cleaning Services Company in Sharjah
We Offer the Best Pest Control and Cleaning Service in UAE
Sanitization And Disinfection Services in Sharjah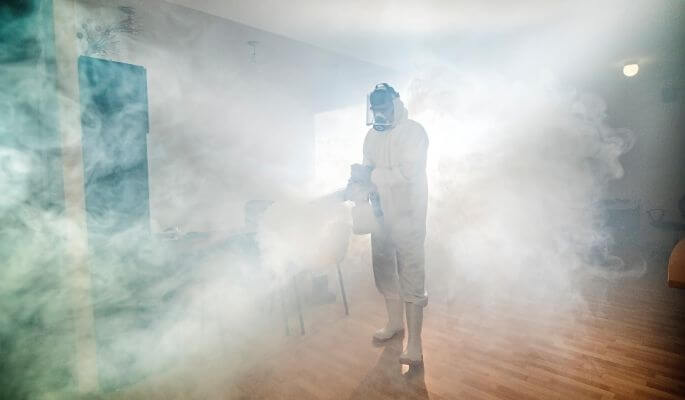 Sanitization and disinfection are necessary for killing germs or any pests. Sanitization is a purification process by killing germs from objects. While Disinfection means killing infectious germs, viruses and organisms on the surface. Both of them are essential for our health. Pestokill provides the best sanitization and disinfection service to our customers in Sharjah.

Pestokill is a leading home sanitization and disinfection service provider in Sharjah. Read more about our sanitization and disinfection services.
Get Rid of Pests in 24 Hours!
Get Rid of Pests in 24 Hours!