Pest Control & Cleaning Services in Umm Al Quwain
In Umm Al Quwain, the service is running 24*7 with a team of dedicated experts. Our specialized service helps you to get rid of termites, cockroaches, wasps, etc. The company specializes in controlling all kinds of pests from rodents to insects. They shoot to kill using special tools, machines, and chemicals that are not harmful to humans. You will get back your healthy life after making your home pest free. So, we are always ready to help you.
With 15 years of experience in providing pest control service in Umm Al Quwain, Pestokill is today, a name to reckon with. We have been serving thousands of customers who trust our expertise and services. Our aim is to ensure that your investment remains protected by providing you with maximum protection from pests.


What Makes Us the Best Pest Control & Cleaning Services Company in Umm Al Quwain
We Offer the Best Pest Control and Cleaning Service in UAE
Sanitization And Disinfection Services in Umm Al Quwain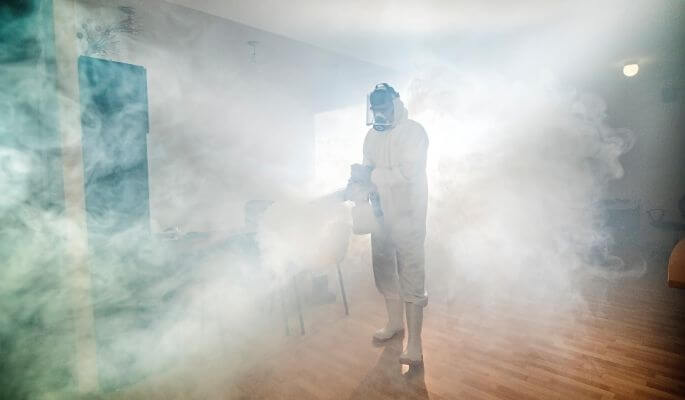 Sanitization and disinfection are necessary for killing germs or any pests. Sanitization is a purification process by killing germs from objects. While Disinfection means killing infectious germs, viruses and organisms on the surface. Both of them are essential for our health. Pestokill provides the best sanitization and disinfection service to our customers in Umm Al Quwain.

Pestokill is a leading home sanitization and disinfection service provider in Umm Al Quwain. Read more about our sanitization and disinfection services.
Get Rid of Pests in 24 Hours!
Get Rid of Pests in 24 Hours!