Insect Control in Commercial Spaces: Best Practices for Businesses and Offices
It is of the utmost importance to keep your workplace environment conducive and safe. But unfortunately, commercial buildings are infested with a variety of unwanted insects. Due to the large spaces of commercial buildings, pest infestation is a huge problem there. Insects can infest anywhere: your home, your workspace, or any commercial space. People fear…
It is of the utmost importance to keep your workplace environment conducive and safe. But unfortunately, commercial buildings are infested with a variety of unwanted insects.
Due to the large spaces of commercial buildings, pest infestation is a huge problem there.
Insects can infest anywhere: your home, your workspace, or any commercial space. People fear its presence just because of the menace it creates.
That is why insects fall under the category of pests. Pests are something that creates trouble for us. Those are only causing diseases and destruction.
So the question is, "How can we limit or control its numbers?
If you find an insect in any commercial space, you have to prepare yourself to keep yourself secure. Because one single bite is enough to make you feel ill. So try to avoid contact with those pesky creatures.
One thing to note before heading to pest control measures is that you should know the type of infestation you have. Be cautious and maintain vigilance. Then get ready to exterminate pests whenever you can. This blog piece will give you insight into common pests that inhabit commercial buildings and recommend extermination methods.
Ready? Let's dive in.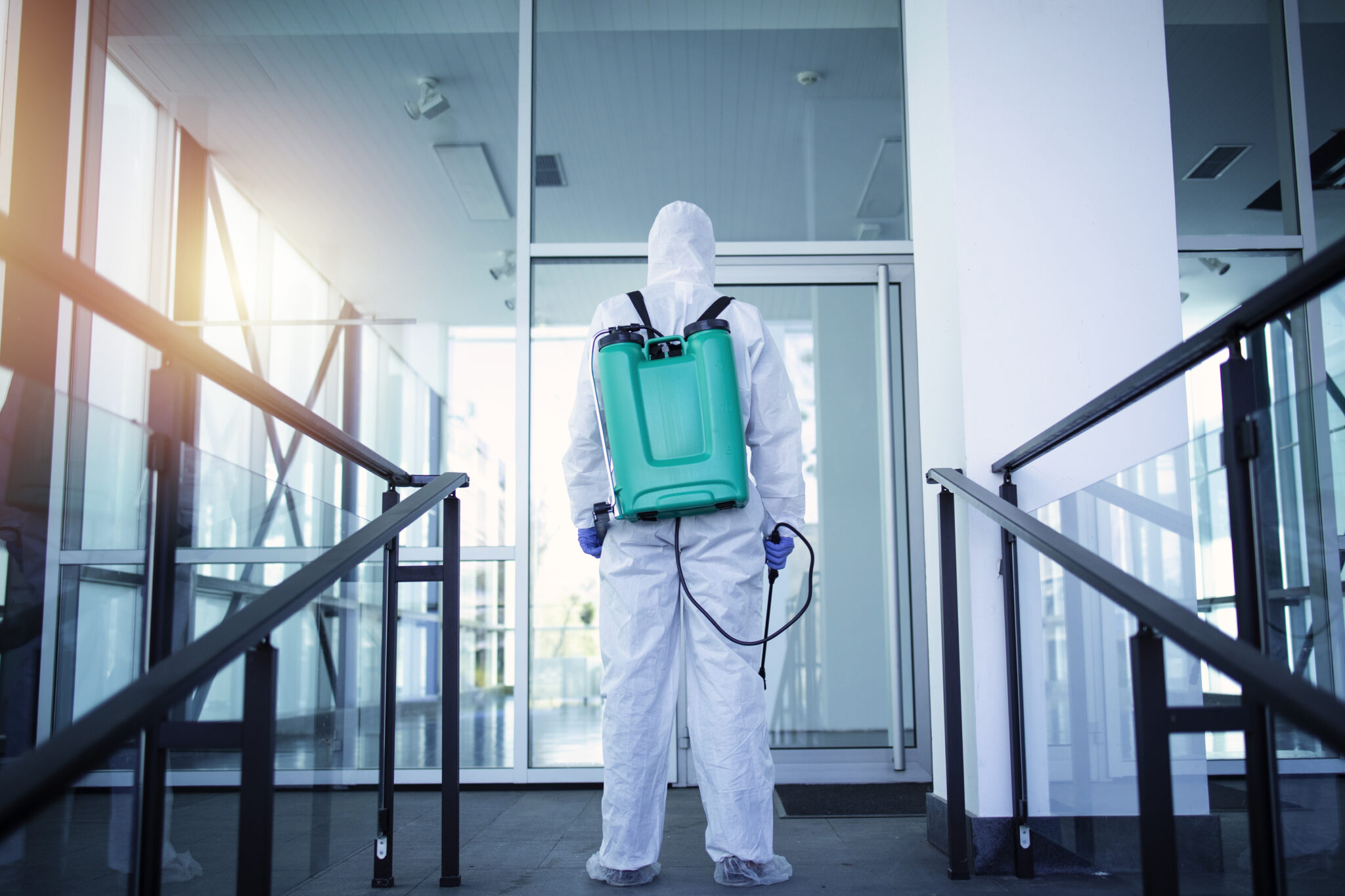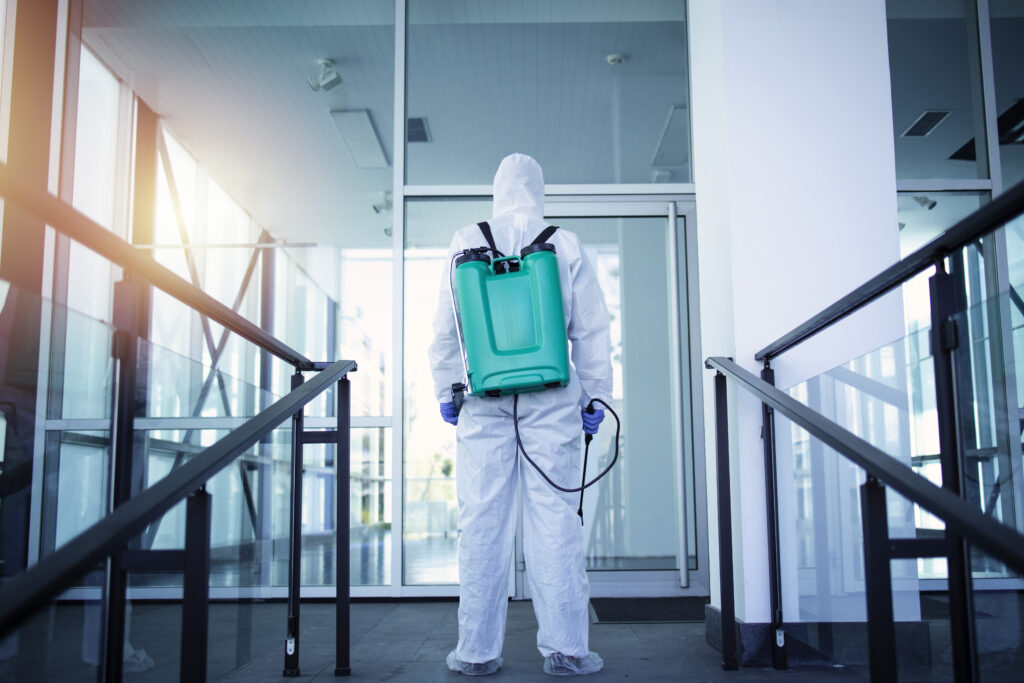 Try these five golden practices to keep insects out of your business
Keep in touch with a professional pest control company
Once you suspect any infestation in your business spaces, hire a professional pest control company for a thorough inspection.
Only a professional can understand the depth of an infestation. Pest control experts are well-trained to detect potential problem areas such as cracks and holes in your walls, foundations, and even under the soil.
Pestokill's pest control approach will surely surprise you. Feel the difference before and after the infestation, only with Pestokill.
For the past 15 years, Pestokill has been serving customers with the latest and most effective pest control measures.
Instead of harmful pesticides, Pestokill uses the most effective EPA-approved products and materials, like baits and devices, when treating cracks, crevices, and voids on commercial properties.
Apply the best storage practices
The next crucial practice is to integrate best practices in storage areas. Therefore, besides partnering with a professional pest control company, it is also important to combine best practices when it comes to storing inventory.
Follow these best storage methods
To get rid of unwanted insects and fabric moths, you have to store apparel in airtight, hard plastic containers with tightly closed lids.
In the case of storing dry goods and bags of candy and chips, hard plastic containers with tight-fitting lids are enough.
Clear out your storage areas and property grounds
Decluttering is a very important practice. Remove unwanted items from your storage areas weekly. This will help prevent insects and rodents from wanting to settle down in your business.
Pests have many options to enter your business, either through freight doors or other delivery area doors.
The risk is higher if the door is left open for a long time. As pests are attracted to clutter, it is mandatory to clear out piles of leftover construction materials, boxes, and other trash.
Also, it is good to trim branches and grass around your properties.
Organize your storage areas
Your storage area should be properly organized to help deter pests. Include shelving units for better access and visual monitoring. What will happen if your storage area is devoid of shelves?
If an infestation happens, a pest control professional will find it difficult to access it. For this reason, it has been said to leave 10 inches to one foot of space between walls and shelving. Also, keep all houseware items and non-perishables on lower shelves at least one foot off the floor.
Awareness of proper sanitation among employees
Above all, hygiene is a must. Good sanitation will pay you back in the future. Incorporate sweeping, vacuuming, and mopping floors into your regularly scheduled cleaning schedule.
In this way, we can eliminate potential breeding sites for insects. Lack of awareness of proper sanitation among employees will result in the complete deterioration of your entire business.
The Bottomline
That's all. Hope you are aware of the possible threats and dangers of insect infestation in commercial spaces.
Now you are well on your way to preventing any infestation, whether it is an insect, termite, or rodent. So if we can detect an infestation and prevent it at the earliest, that is a win.
Our Pestokill team is always equipped with the right products and services to help keep your property free from unwanted pests.
Don't lose our top commercial pest control services. It will give you a lot of bang for your buck.
Feel free to contact us if you want a speedy recovery.