Get ready to avail fruitful pest control services in Sharjah only from Pestokill
Pestokill, the top pest control company in Sharjah, should be your first preference whenever you want to get rid of pesky pests. Also, pest control services in Sharjah are very efficient at keeping pests at bay and minimizing the need for more intensive treatments. Take a look at our Pest Control Services in Sharjah Get…
Pestokill, the top pest control company in Sharjah, should be your first preference whenever you want to get rid of pesky pests. Also, pest control services in Sharjah are very efficient at keeping pests at bay and minimizing the need for more intensive treatments.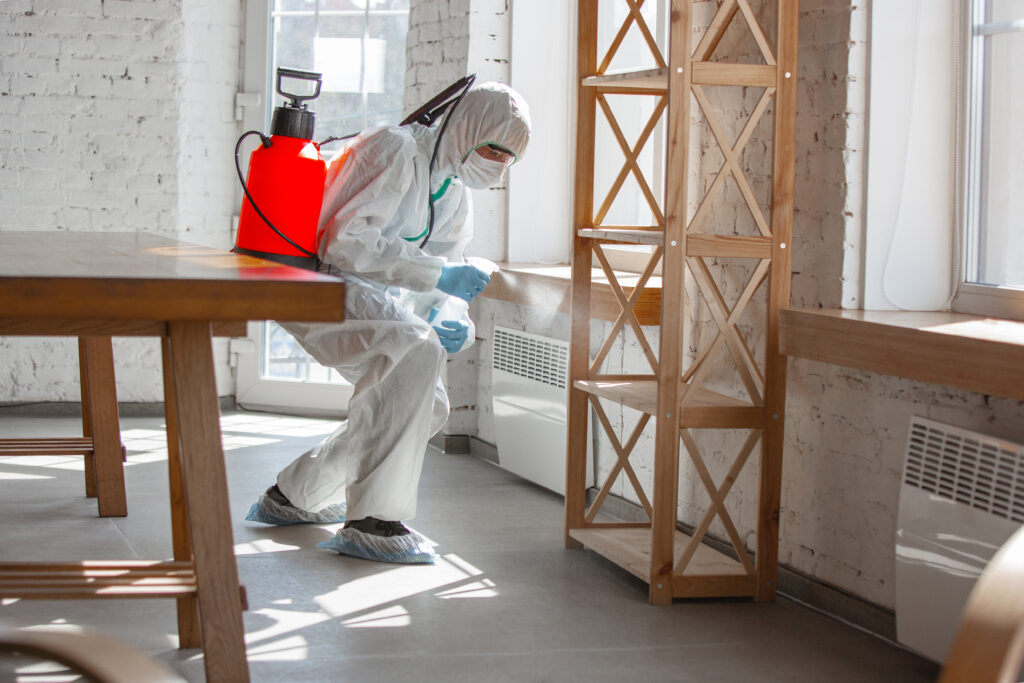 Take a look at our Pest Control Services in Sharjah
Get rid of pests permanently and effectively by hiring a reputed and recommended pest control company called Pestokill.
Here are the reasons why the people of Sharjah love the pest control services in Sharjah:
Safeguard your health from harmful bacteria-carrying pests like cockroaches.
Prevent the pesticide hazard: Instead of pesticides, we use non-chemical methods to deal with pests, like carbon dioxide traps for bed bugs.
Correct identification of pests.
Save your time and money by hiring a professional pest control service like Pestokill. Only a professional pest control agency can safeguard your health and that of your family through their handling of hazardous chemicals. In that way, a pest infestation can be prevented and eliminated at its root so that it does not recur.
Some Unknown Facts about Pests
Pests are uninvited guests, right? But what happens when they take away your peace and happiness?
That is intolerable.
There are different varieties of pests, and they come in different shapes and sizes too. Ants, cockroaches, rodents, termites, etc. are some of them. Even though they look different in their appearances, they are alike in their search for food and shelter.
Pests can pose a number of threats to both humans and the environment. Some common threats include:
Disease transmission: Many pests, such as mosquitoes and cockroaches, can carry and transmit diseases to humans.
Damage to property: Pests such as termites, carpenter ants, and rodents can cause significant damage to buildings and other structures.
Food contamination: Pests like rodents and cockroaches can contaminate food, creating a health hazard.
Allergies: Pests like dust mites and cockroaches can trigger allergies and asthma symptoms.
Ecological imbalance: Some invasive pests can disrupt local ecosystems, damaging crops and causing declines in native species' populations.
Economic loss: Pest infestations can lead to costly damage to structures, equipment, and inventory.
There are some pests, such as bed bugs, that are very difficult to remove, and multiple treatments may be necessary to completely eliminate them. In such cases, only a professional pest control service can provide the expertise, advice, and resources necessary to successfully remove the pests and restore your home or business to a pest-free environment.
As soon as possible, it's important to take appropriate action to prevent and control pest infestations to avoid these threats.
How Pest Control Services in Sharjah help to get rid of Pests: 5 Golden Rules
Identification: The first step in dealing with a pest infestation is to accurately identify the pest or pests present. This will help to determine the appropriate control methods.
Inspection: A thorough inspection of the infested area should be conducted to identify the extent of the infestation and locate the pests' harborages.
Control: Once the pests have been identified and the infestation has been inspected, the appropriate control methods can be implemented. This may include chemical, physical, or biological control methods.
Monitoring: After the initial control measures have been taken, it is important to monitor the area to ensure that the pests have been effectively controlled and to detect any new infestations.
Prevention: To prevent future infestations, it is important to identify and eliminate the factors that may have contributed to the infestation. This may include sealing entry points, removing sources of food and water, and practicing good sanitation.
It's important to note that controlling a pest infestation may require the assistance of a professional pest control service. Only they have the knowledge, equipment, and experience needed to effectively deal with most pest infestations.