How Long Do We Have to Wait to See the Effect of a Pest Control Service
What is your strategy when pests take over your home? Either you spray any disinfectant or you just sweep it away. If that's your strategy, pests will multiply uncontrollably. In that situation, what should we do? Simple. Take advantage of a professional pest control service. That's the only option left behind. So, what about getting…
What is your strategy when pests take over your home? Either you spray any disinfectant or you just sweep it away.
If that's your strategy, pests will multiply uncontrollably.
In that situation, what should we do? Simple.
Take advantage of a professional pest control service. That's the only option left behind.
So, what about getting expert service?
Are you excited?
Here's what you are looking for: Pestokill.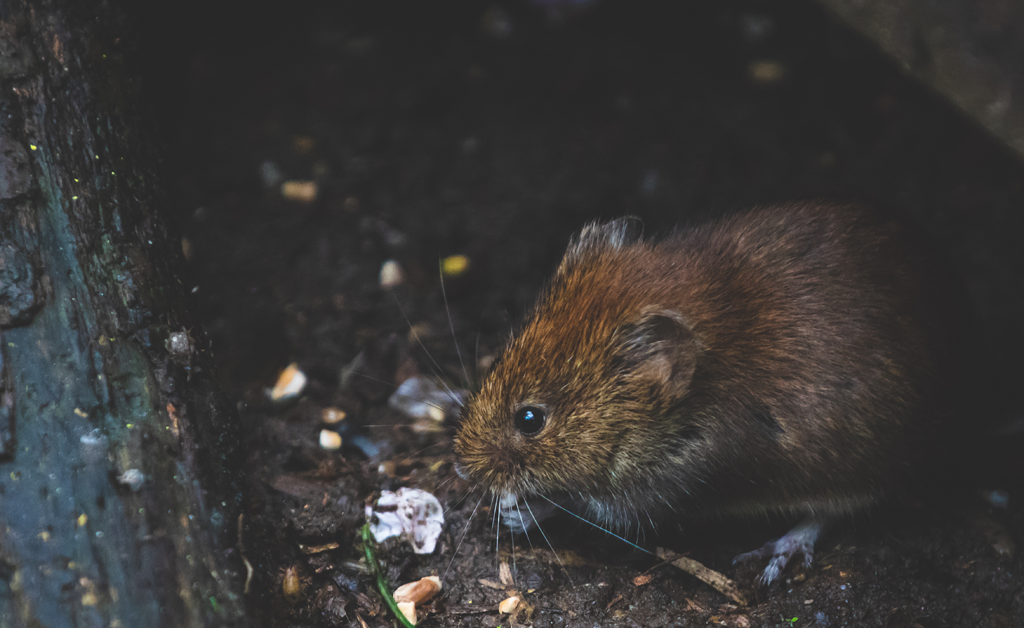 Welcome to Pestokill, the Global Experts in Pest Control Service
Pestokill is a unicorn among the sea of donkey pest control services. This pest agency is the world's leading pest control service and a unique name in the pest control industry that provides integrated pest management solutions to both homeowners and businessmen.
Pestokill brings you a legacy of over 15 years of pest management expertise with the successful accomplishment of more than 5000 projects. Undoubtedly, this makes Pestokill the best pest control service in the UAE.
We gladly serve over 2000 happy customers across the UAE. Their nationwide network, professionally trained pest control technicians and research and development (R & D) capabilities are some of the reasons that make Pestokill a personal favorite of both homeowners and businesses. When it comes to pest control, Pestokill is the ultimate option over other brands.
Now, let's take a look at what makes Pestokill unique and the best pest-killing service in the UAE.
Customer-friendly pest control service
Emergency service
Fast pest killing mechanism
Use of modern pest control techniques
Good news! The Pestokill pest control service is now successfully functioning in Ajman, Sharjah, and Umm al-Quwain.
Protection on All Levels: From the Couch to the Cubicle
During pest control treatments, it is quite natural to want to know how long the treatment lasts. Well, however, the answer really depends on the type of pest you have! Each pest needs different treatment strategies. For example, pests like termites and bed bugs require specialized forms of treatment (heat treatment).
Expertly performed general vermin control treatments are sufficient for bugs, moths, insects, silverfish, and pill bugs (roly-polies). And it should not be stopped until a couple of months and should be done quarterly.
To genuinely infiltrate insects, monthly visits are required for three and a half years. It is usually relied upon as the extent of the treatment.
In the case of bloodsuckers, a specific sort of treatment is required. Although bloodsucker treatment has a long-lasting effect that should endure indefinitely, that depends on if the source is appropriately found.
But in the case of ants and silverfish, it is a simple and timeless task.
This is because of the fact that ants and silverfish are comparatively less serious to exterminate. At least when it comes to the scope of treatment. Therefore, to more clearly answer the question, let's talk about some specific types of pest control treatments and how long they last.
How Long Does General Pest Control Treatment Last?
General pest control means the extermination of common insects found in the home. Spiders, moths, mosquitoes, cockroaches, silverfish, and flies fall into this category.
I guess this is usually what you visualize when you think of pest control. This can be like a spray that the technician applies to the baseboards and sometimes the exterior of the property. This is actually done to keep insects from entering the home. This type of treatment usually lasts a few months and must be repeated every three months to ensure that the home remains safe.
How Long Does Ant Treatment Last?
If you are tired of the serious infestation of ants at your home or business, one treatment will not solve the problem. It is not recommended to fix the problem forever. Sadly, no ant treatment lasts forever, and it requires a proper check-up to ensure that ants do not return.
Monthly visits are enough and necessary for 3-6 months as per the scope of the treatment. As a part of this visit, the technician will exterminate the existing ants in your home.
In addition to that, they will also work to find the ant hill from where the ants are coming from and destroy it as well to prevent future infestation.
That's all.
Once the ant infestation is under control, only quarterly visits are needed to refresh the treatment and prevent future infestation.
If you have ants on your property, call our Pestokill team and let us get them under control! It's our pleasure to help you!
How Long Does Bed Bug Treatment Last?
Bed bugs are one of the most tormenting and difficult-to-identify insects that we come across. A specialized type of treatment called bed bug heat treatment is required to eradicate bed bugs. It is impossible to determine how long the treatment will last. It usually depends on the well-identified source of the infestation. 
Special concern should be given in the case of bedbugs. Bedbugs are completely different from our most common ants. While ants may simply live around your house, bed bugs are normally brought into your property without your knowledge. To put it simply, even if we completely eradicate all the bed bugs currently in your home, they could be brought in again by a friend, neighbor, pet, or even yourself (unknowingly).
Moreover, the recurrence of your bug control treatment for your home or business usually depends on your location, your home or business size, the climate (like a downpour), and the kind of nuisance (as not all creepy crawlies need a similar treatment).
That is why it has been said that it is very important to identify the source of the infestation for this reason. Unless the source is identified and treated (backpack, bedsheets, suitcase, shoes, etc.), it is possible for the bed bugs to re-enter the home within a blink of time.
Contact Pestokill and Barricade Pest's Growth
If you are unsure whether you may have bed bugs or want to learn more about bed bug prevention, contact the well-talented Pestokill team. Schedule your microscopic bed bug inspection today, and let one of our Pestokill heroes get to work defending your home!
Pests can be a real nuisance and irritation if you ignore them and do not act immediately at first sight. Villainous pests can damage your furniture, infect your food, and may be the root cause of a variety of problems that you should avoid at all costs.
If you want to share your food with these pests, then you are welcoming many deadly diseases. Most of the pests that we think are harmless can spread many deadly diseases if they come into contact with any eatables.
So please stop your "everything is peachy" attitude and take the proper precautions at the proper time.
Keep in touch with the best pest control and cleaning service located in the UAE: Pestokill pest control service. They will provide a comprehensive range of pest removal solutions at affordable prices.
At Pestokill pest control service, you will get the service of a pool of expert pest controllers who carefully observe every particular home, office, or institution and successfully remove any pests according to the requirements and safety.
Pestokill has a well-thought-out strategy to handle all types of pests. The first and foremost step is to find the point of infestation. After that, a thorough removal process is executed, ensuring that all pests are eliminated. You will also get guidance on recommended points to avoid any future attacks.
Pestokill approaches the problem with a lot of precautions. In this way, it stands out among other pest control services. That is, after finding out what irritations are tormenting an area, Pestokill erases the conditions that have prompted any invasions. Then it keenly surveys destinations over and over to guarantee that new bug issues don't arise.
Therefore, instead of getting curious about how long a pest control treatment lasts, it's a good idea to figure out how frequently you have to bother about keeping an issue from recurring.
As a trusted residential pest control service in the UAE, Pestokill Pest Control is armed with a variety of techniques that ensure your home stays safe from these annoying creatures and helps you to stay secure.