You Should Practice Regular Cleaning: Here's Why
regularly clean your home
Having a dust-free and germ-free workplace or living space is one of the biggest challenges facing us today. But to achieve that goal, it is necessary to clean our living space regularly.
By doing so, we are one step closer to achieving a healthy lifestyle. To put it simply, the key to attaining our well-being and productivity is regular cleaning.
Thus, if we are ready to clean your house or apartment regularly, that's a win.
So, don't put it off.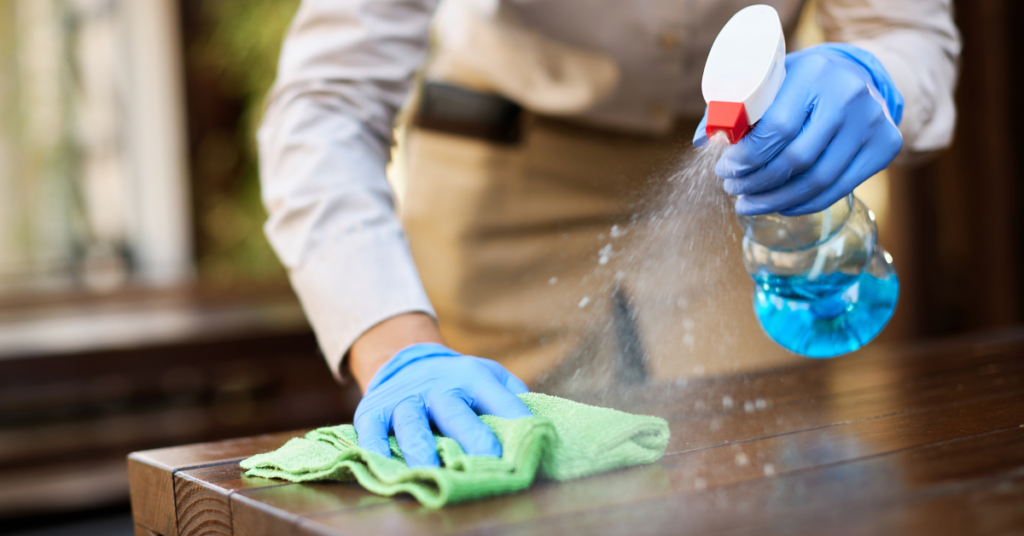 Why is regular cleaning so helpful?
To remind yourself of all the benefits of why it's important to regularly clean your home, we have listed a handful of them.
Let's jump straight in.
Removes nasty germs and harmful bacteria: Get ready to be surprised to know the fact that more than 10 million bacteria are dwelling on a typical office desk, and this is 400 times more bacteria found on a typical toilet seat, a research study says.
Therefore, roll up your sleeves and start regularly cleaning and disinfecting your workplace from now onwards. It will certainly reap benefits that you may not even think of.
It helps keep you organized: How difficult and time-consuming is it to find important documents or things in a messy area? It is exhausting. To avoid that, we recommend you clean your home regularly, which helps keep you organized.
In this way, you know the correct location of your stuff and don't waste your time and energy trying to find it. Sounds pretty good so far, right?
Get a stress-free life: A cluttered space will only increase our stress, right? It is stressful to search for lost items in an untidy area. Also, it reminds you to do all the pending things you need to do and makes your home seem smaller than it is.
Hence, it's of no use to worry about how you never clean your living room. Instead of that, avoid stress by cleaning it regularly.
Mitigate allergies: If you skip regularly cleaning your house or apartment, dust, and other allergens will pile up. So it is advisable to clean every day, and you can avoid allergies or other breathing problems to some extent.
Get rid of pesky pests: Pests like ticks and bugs are attracted to spills, food particles, and other sources of food. The kitchen is the area that you should take proper care of.
If you don't clean your kitchen, dining room, and other places where you eat, you have a higher chance of pest infestation.
These are some of the top benefits of regular cleaning of your home.
Pestokill will surprise you with its magical cleaning formula
Grab the chance to enjoy the unlimited benefits of cleaning services only from Pestokill. Get ready to experience a professional touch in cleaning. Forget about the age-old cleaning techniques and practices with water, any cleaning chemical, and a mop.
Our cleaning process is modern and eco-friendly. With the help of soap dispensers and sanitary bins, we'll work hard to bring the old glory of your workplace back.
Our services range from regular product services to monthly deep cleans, and our expert cleaning team will remove even the most difficult germs and grime.
Besides, we have our own comprehensive, workplace-wide solution to keep your spaces hygienic and your customers and staff safe and happy.
Voila! Now you are well on your way to getting a clean home or workplace.